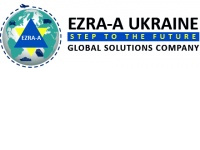 Ezra-A / Эзра-А
Украина, Одесса, ул. Канатная 10, офис 36

0 вакансий

Our primary focus is to provide ship owners/offshore companies with fully qualified and highly efficient crew while implementing cost effective procedures. To achieve this we have a well trained crew on board, qualified under STCW Convention, backed up by very experienced and professional shore based staff.

Even though Ezra-A is fairly young company, we have partnered up with other Marine companies that have been in business for many years, such as Atlantic Ship Management, Caravella Co Ltd, N&B Marine Consultants LLC and others. We have a large database with thousands of highly qualified seamen and offshore workers that are certified in compliance with STCW-78/95 qualification requirements. We will make sure our clients get the best candidates to fulfill their needs.

Our crewing services include but not limited to:

- Arranging any types of embarkation/disembarkation and all related functions, as required, including union relations, necessary training, medical examinations, obtaining any types of visas through accredited embassies etc;

- personnel budgeting and cost control;

- officers and ratings are selected on the basis of their competency, experience, good health and their conduct record. Under our policies, only those officers/crew who fulfill our customer requirements and certified under IMO STCW- 78/95 are employed. This is achieved by an appraisal system. All the candidates are interviewed by experienced superintendents;

- flag state applications;

- booking/purchasing bus/railway/air tickets for any destinations all over the world;

∙ Providing our Clients with permanent support 24 hours per day 7 days per week 365 days per year.

All of our Clients are very special to us and we pride ourselves in making sure that they have an extraordinary experience when working with us. Our founding principles are excellence of service, reliability and integrity.

+38 (063) 461-97-01

+38 (099) 209-53-17

office@ezra-a.com.ua

EZRA-A is a global solutions company offering variety of services including: Crewing/ Manning (Trade and offshore fleet), freight forwarding, logistics and consulting.