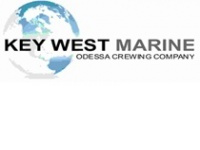 Key West Marine / Кей Вест Марин
Украина, Одесса, ул. Люстдорфская дорога 92/94, оф. 207

0 вакансий

1. Employment of seamen of all specialties and ranks on the ships of foreign shipowners. Salaries are ITF level and higher. All officers are constantly required, ratings - upon request. Experience on any types of vessels, knowledge of English is needed. There is a permanent request of cadets with knowledge of English with further employment in the same companies.

2. Processing of documents for departure to foreign country : seaman's book, crew list. Assistance in the receipt of marine documents/certificates, in accordance with STCW-95. In this direction we cooperate both with ship owners and crewing companies and with the self-employing seamen.

3. Assistance in arranging of entry visas in Kiev, Odessa, Moscow, Georgia for seamen and personnel of crewing companies.

4. Booking of train/bus tickets.

5. Insurance services.

6. We provide all consultations on services free of charge by phone, e-mail.

7. Qualified and fast crew replacement everywhere.

8. Providing of qualified working team for repairing of the vessels.

9. Assistance in realization of repairing vessels in dry docks in ships yards of Ukraine and providing with spare parts, paints and other materials. *

10. Full agency services in all Ukrainian ports

11. Supplying the vessels qualified Ukrainian cadets**.

* We have agreements with a number of Ukrainian ship yards. If your company plans to make repairing its vessels in our region we can organize tender between the shipyards.

** We have agreements with the marine Institutions in Ukraine from where we can select qualified cadets for any kind of vessels what would give a shipping company a good opportunity to recruit them and use for further employing on its vessels in the future.

We select people on competitive basis checking their previous work experience and then place them in a job on different type of vessels.

Before to be recruited our seafarers take the following examination for:

- correspondence with the standard of their qualification

- basic/sufficient knowledge of the English language

- physical examination

- alcohol/drug tests

Don't hesitate to contact us if you require any information.

With best regards,

Key West Marine

+38 (048) 737-36-08

+38 (067) 976-57-57

+38 (093) 187-06-37

crew@kwmarine.com

Basic elements of our successful work: good partners relations both with series of foreign shipowners and operators and with Ukrainian crewing agencies; serious positive experience in work with foreign embassies and consulates, collaboration with leading airlines.